Sustainability standards in the Barents Euro-Arctic Region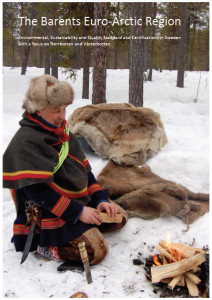 During the summer of 2016 Neil Rogers of rogers&co was contracted by Länsstyrelsen Norrbotten to write a report on sustainability standards, eco-labels, certification systems and branded quality assurance programs that are available in the Nordic region. The report was commissioned as part of the The Barents Euro-Arctic Region project by Länsstyrelsen Norrbotten in order to better understand Sweden's position in relation to that of its Nordic neighbours.
The report compared the national standards, eco-labels and quality systems owned or endorsed by national tourism organizations in Sweden, Norway and Finland and also highlighted the non-governmental standards available in Sweden for environmental management, sustainable certification and eco-labelling in tourism.
Neil Rogers is ex-Chair of the Destinations Working Group at the Global Sustainable Tourism Council / GSTC and a past judge and inspector for the World Travel and Tourism Council's Tourism for Tomorrow Awards. He's been advisor to Naturens Bästa Sweden's Quality Label for Eco-tourism, developed Kiruna Lappland's cloud based Sustainable Destination Monitoring and Management System with Sustainable Travel International / STI