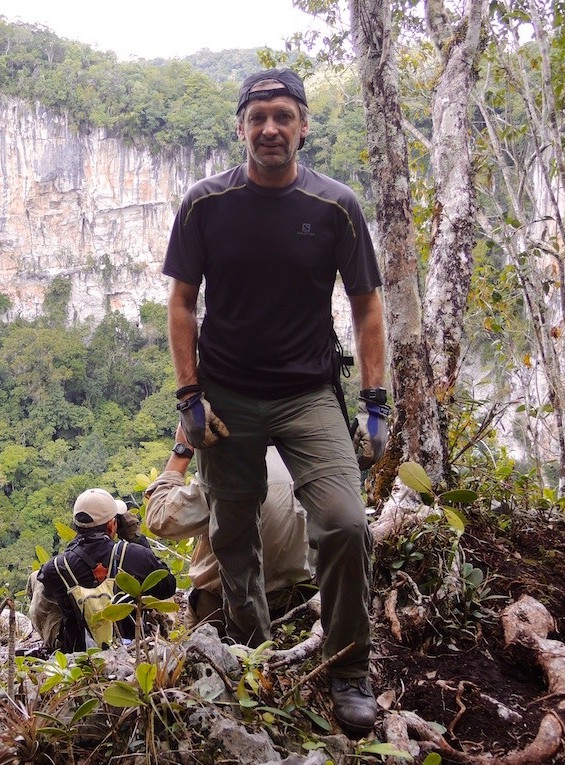 My work takes me to some amazing places. As an adventure tourism consultant I can find myself working in Fjord Norway one month and the next I may be exploring the Chiquibul Forest of Belize in Central America.
I'm often supporting clients like NCE Tourism Fjord Norway, Wild Norway or Kiruna Lappland in the Nordic region but also work with inbound and outbound operators, hotels, NGOs in the developing world, for regional tourism boards and for global institutions.
Adventure Recon has evolved from my desire to share the stories of the unique landscapes, destinations and communities I visit with a wider audience. I hope you enjoy my posts of the places and projects I'm either currently working on or have worked on in the past.
Blog updates

This time last year I was on expedition in Belize's Chiquibul National Park and Forest Reserve. I'd been tasked by Friends for Conservation and development (FCD), the co-managers of the Chiquibul National Park and Chiquibul Cave System with developing a road map for the sustainable tourism development of the vast Chiquibul Forest. As part of the project TOR I had to explore some of the key geophysical features within the Chiquibul Forest. For over 20 years I'd dreamed of exploring the Chiquibul Cave System (CCS), the largest known cave network in Central America. Together with 2 rangers and a locally based environmental researcher Jan Meerman we headed off from FCD's Las Cuevas Research Station to Puente Natural and from there floated down the Chiquibul River and through the uncharted Chiquibul Gorge. Pulling out of the Chiquibul River at Rasumadero we trekked with heavy packs to the Kabal entrance of the CCS.
read more