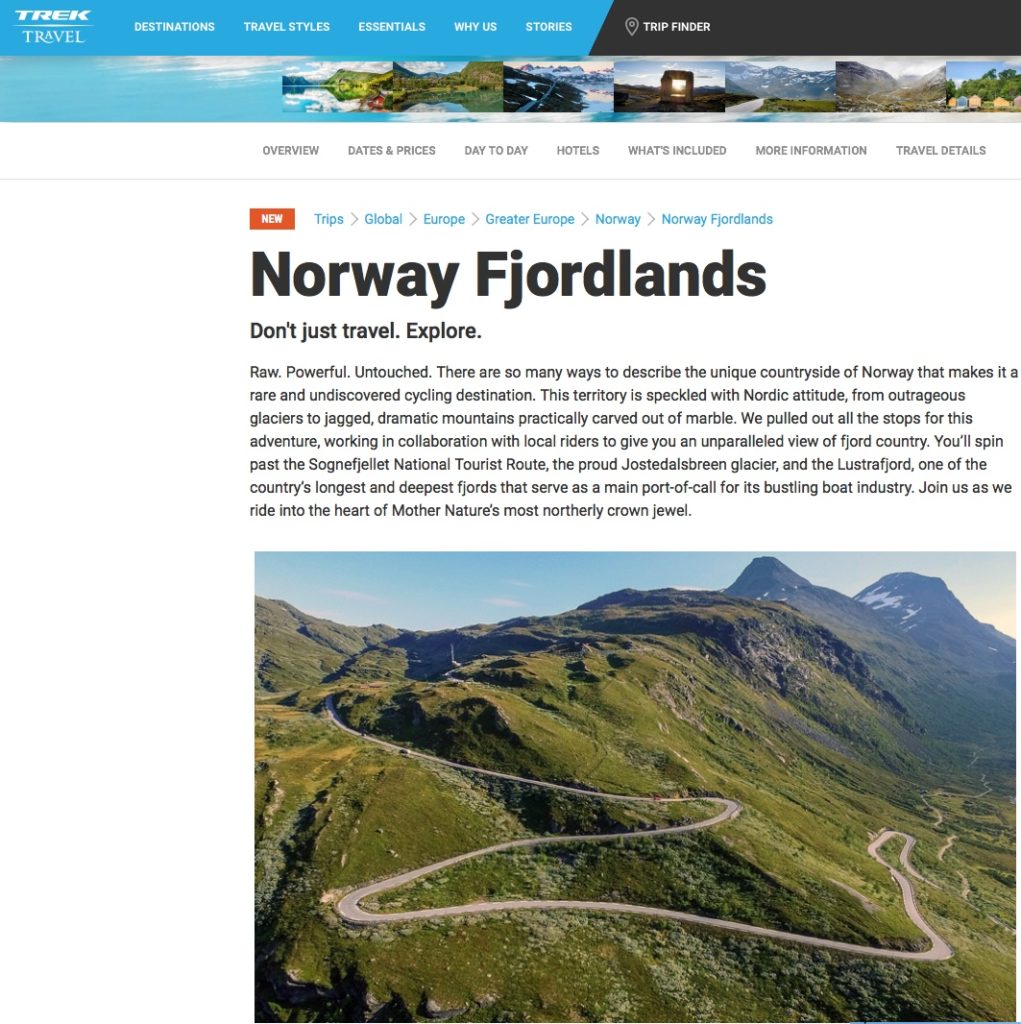 Trek Travel's 2019 inaugural season to the Fjord Norway region is virtually sold out.
When I first invited Meagan Coates and Katherine Usher of Trek Travel to the Fjord Norway drinks party at the Adventure Travel World Summit in Anchorage, Alaska I had no idea it would help establish Fjord Norway as a leading road cycling destination.
After two years+ of planning all 6 of Trek Travel's "Norway Fjordlands" departures in July & August 2019 are sold out.
Back in 2016 NCE Tourism Fjord Norway hired Rogers & Co AB to help develop and mentor service provider/travel trade partnerships for their first bike tourism cluster. The programme has been a success with a range of high quality North American and European outbound bike operators now promoting and selling cycling and MTBing in the Fjord Norway region.
Developing and supporting close travel trade relationships and mentoring key stakeholders has been a critical factor in the success of the Bike Cluster.
I had an e-mail in this week from Meagan Coates, Trek Travel's Business Development Manager (and Interim Trip Design Manager) and wanted to share some key out-takes from it as it highlights how important developing trust and support systems for industry partners:
Hi Neil,
I hope this email finds you well. Our guides are arriving in the area to finalize everything for our first real season in Norway. We are so thrilled with the sales numbers and anticipate a great run of trips.
I was hoping if our guides need any local assistance or suggestions that you could point them in the right direction. You have been so supportive of all of our setup and I can't thank you enough. Sometimes it is just nice to have someone you trust in the area to run ideas past before making a decision.
Thanks,
MEAGAN COATES | Interim Trip Design Manager | Business Development Manager