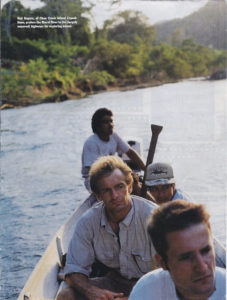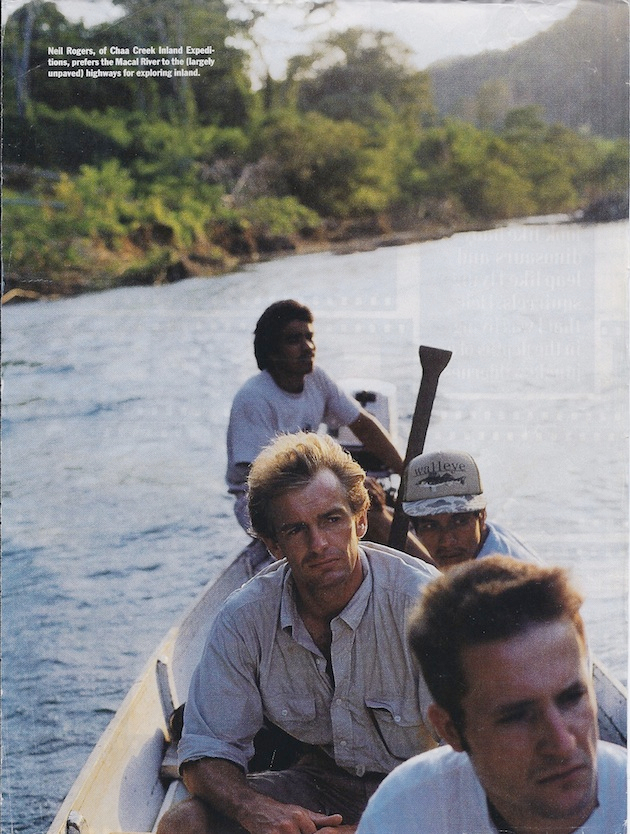 Yesterday at the National Geographic World Legacy Awards at ITB in Berlin The Lodge at Chaa Creek won the 'Engaging Communities' Award. The award is recognition for all that the Flemings have done over the years for the community that surrounds their stunning property and for Belize as a whole. It's been a long journey and one that I'm very proud to have been part of.
I first turned up at Chaa Creek in the late 80's. I walked in along a very dusty track from the recently paved Western Highway. The walk was well worth it and it started a life long friendship with Mick and Lucy Fleming, their family and the many amazing staff that I've been lucky to get to know over the years. Belize was just starting to hit the radar as an 'off the beaten track' destination and I was there to 'ground truth' arrangements for an HTV travel programme that covered the Yucatan, Belize and Peten in Guatemala.
As soon as I set eyes on Chaa Creek it felt like home and with an invitation to stay from the then Minister of Tourism and a job offer as Chaa Creek's first manager I returned to London and handed in my notice as tours manager with Journey Latin America. Other media projects quickly followed with Emma Freud's Channel 4 'Travelog' programme and Dr David Bellamy's 'Elements of Life'. 'A Miracle in the Caribbean' written by legendary journalist Martha Geldhorn for Conde Nast Traveler followed, photographed by the amazing Brigitte Lacombe (see photo of me she took for the article in a dugout on the Macal River) and then Edward Hoagland writing 'Everybody Comes to Belize' for Outside magazine in 1991.
Chaa Creek and tourism to Belize was quickly becoming known as an ecotourism hot spot. The early to mid-90's were the 'golden years' for small group natural history tours to Belize and having left Chaa Creek I ran almost 50 groups a year as an inbound for International Expeditions Inc. At weekends we were so busy with group arrivals I lived at the Radisson Fort George Hotel c/o of the then owner and fellow Brit Paul Hunt.
Belize has a way of drawing you in and then holding you so tight that you never want to let it go. My wife Diana visited to see me and go scuba diving, she stayed, we got married in San Ignacio, Belize, lived at Chaa Creek and our two daughters spent their first years driving around in Mick's old Land Rover 'the beast', exploring caves on their parents backs, swimming and snorkelling in the crystal clear waters of Glover's Atoll and gaining a life long appreciation for nature.
Nearly 30 years later we're still all hooked on Belize. Gaby our eldest spent 6 months in Belize last year and I wrote the Tourism Enterprise Development Plan for the Chiquibul National Park and Forest for Friends for Conservation and Development / FCD. In the process I explored some of the remotest and most stunning terrestrial and subterranean landscapes in Central America. Much is still to be done to help protect and conserve Belize's unique landscapes and ecosystems. We hope to play our part. This year will be our 25th wedding anniversary and perhaps its time for us all to go back to our roots to celebrate together with all in our 'Belizean family'.